Elvira Masson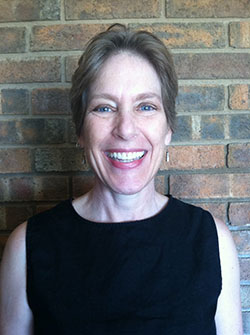 Office Hours:
Breland 122 
Contact Info
575-646-2377
Curriculum Vitae: Elvira Masson 2021 CV
Education:
B.A. '80, Linguistics, University of Washington
M.A. '85, Chinese Language and Literature, Stanford University
Research and Teaching Interests:
Modern Chinese Literature, Modern Chinese Cultural History with an emphasis on women and the family.
With an interest in Chinese language fostered by her undergraduate training in theoretical linguistics, Professor Masson studied at the Beijing Foreign Language Normal College spring semester 1983 before heading to Stanford to further her investigations of the transition of Chinese drama from opera to the spoken play. Chinese literature is filled with historical allusions and she soon realized that the more she researched history, the more compelling she found the 'real' stories rather than the literary stories. But before she could finish her intended course at Stanford, she was offered an opportunity to live and work in Beijing. After almost a decade working in Sino-American educational and academic exchange, she came to NMSU in 1994. From 2007 to 2020 she served as US-Side Director of the Confucius Institute at NMSU.
Courses:
HIST 2550G: East Asia to 1600
HIST 2551G East Asia from 1600 to the Present
HIST 321V: History of Korea
HIST 323: Cultural History of China
HNRS 2141: Bamboo and Silk: The Fabric of Chinese Literature
HNRS 390V: The Worlds of Buddhism
HIST 404: Chinese History through Film
HIST 435/535: Reading the Revolution
HIST 471: China through the Ming
HIST 472/572: China in the Modern World
HIST 474/574: Gender in East Asian History
HNRS 1110: Journey up the Yangtze: An Introduction to Chinese Culture
LING 2110G: Introduction to Linguistics