Dwight T. Pitcaithley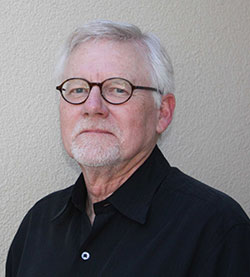 Dr. Pitcaithley may be reached at the below-listed e-mail address.
Contact Info:
Education:
B.A., Eastern New Mexico University, 1970
M.A., Eastern New Mexico University, 1971
Ph.D., Texas Tech University, 1976
Research and Teaching Interests:
Dwight T. Pitcaithley retired from the National Park Service in June 2005 after serving as Chief Historian for ten years. During his thirty-year career with the NPS, he served in Santa Fe, Boston, and Washington, DC where he focused on issues relating to historic preservation and the interpretation of historic sites. He holds a Ph.D. in history from Texas Tech University and has served as president of the National Council on Public History and the George Wright Society. His most recent publications include The U.S. Constitution and Secession: A Documentary Anthology of Slavery and White Supremacy (2018); The Antiquities Act: A Century of American Archaeology, Historic Preservation, and Nature Conservation, co-editor (2006); and chapters in Becoming Historians (2009), Slavery and Public History: The Tough Stuff of American Memory (2006), Preserving Western History (2005), and Public History and the Environment (2004).
Selected Publications: